Transportation to Chiang Mai
Chiang Mai is a major gateway to Northern Thailand that is becoming an increasingly popular tourist destination. The most convenient way to travel to Chiang Mai is by plane - international flights and domestic flights. Chiang Mai International Airport (CNX) welcomes over 2 million visitors per year, receiving 130 flights a week from Bangkok as well as other countries such as Singapore, China, Taiwan, Myanmar and Laos.

International Flights
There are many international direct flights to Chiang Mai Internation Airport. Please click here to see list of some airlines and destinations or check for the flight numbers from the airport flight information page. 
Domestic Flights
From Bangkok, you can connect flight to Chiang Mai International Airport through Suvarnabhumi International Airport (BKK) and Don Muang International Airport (DMK) by following airlines;
| | |
| --- | --- |
| | From Suvarnabhumi International Airport:  |
| | From Don Muang International Airport: |
There is a free shuttle bus between both airports from 5 AM till Midnight every day. Please click here for the details and schedule of the shuttle bus between Suvarnabhumi Airport and Don Muang Airport. The shuttle bus takes around one and half hours depending on traffic and there are no stops between airports.
To go from Suvarnabhumi (Main Bangkok Airport) - Don Muang: get on the Shuttle bus at Level 2 between gates 2 and 3.
To go from Don Muang – Suvarnabhumi: take the shuttle bus at the ground floor arrival of terminal 1. 
From Chiang Mai International Airport to Conference Venue
The Kantary Hills hotel is located about 5 kilometres from the Chiang Mai International Airport and can be conveniently reached by taxi (not over 150 Baht).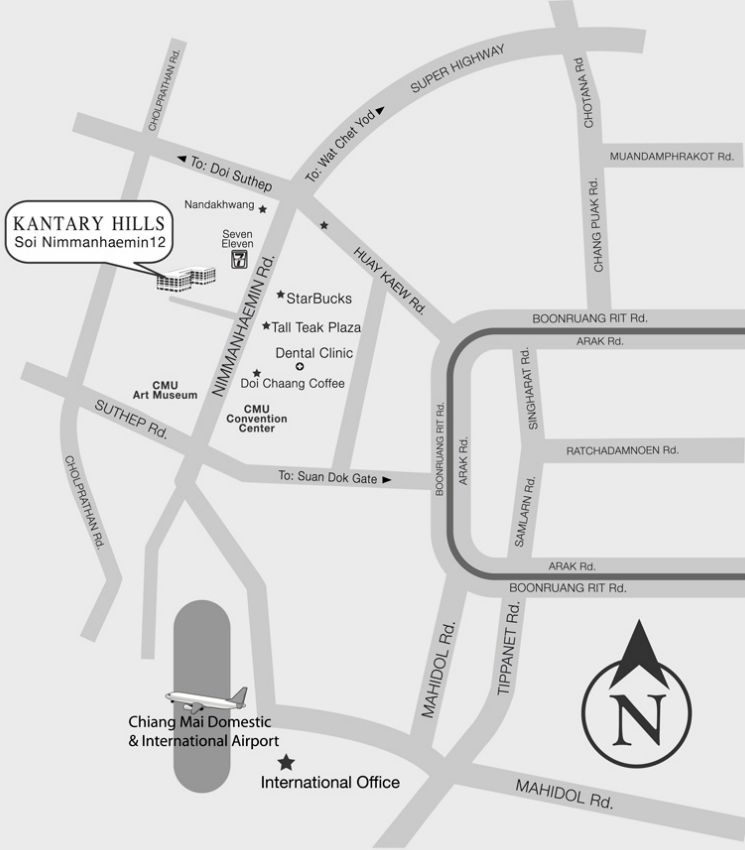 Thailand's Visa Information